USB3.0 to SATA Bridge Board Plus
Boost your ODROID-XU4 to the next level of storage performance with SSD or HDD.
This board contains a USB3.0 to SATA3 controller (JMicron JMS578) allowing interfacing of a single 2.5″ SATA HDD/SDD. Archive over ~260MB/sec transfer speed with UAS capability.
USB3.0 to SATA Bridge Board offers data and power to the storage.
– Dimension : 48 x 29 x 6 mm (approx., including connector)
– Interface : Micro-USB3.0
– Connector : Compatible with 2.5inch SATA HDD / SSD
– Control IC : JMS578(VID:PID = 152D:0578)
This board works with ODROID-C1/C2 at USB2.0 speed.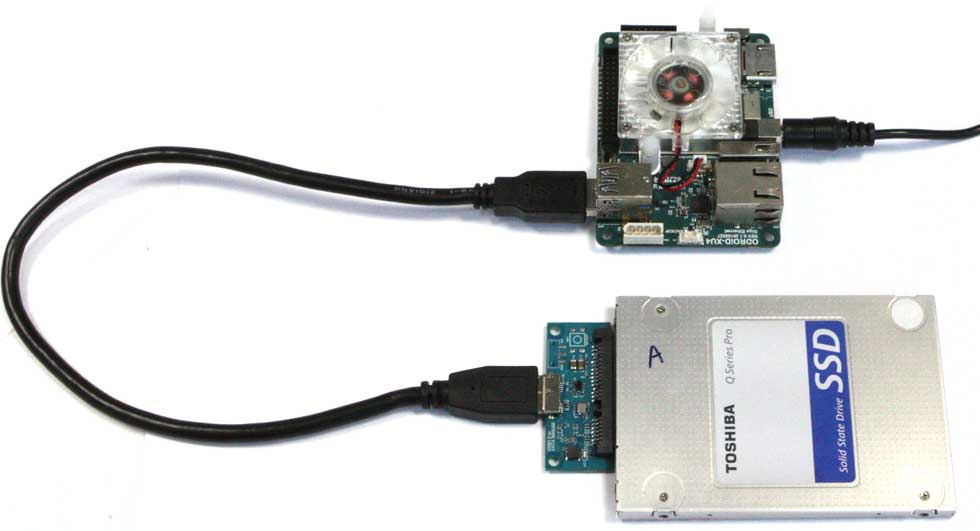 ODroid USB3.0 to SATA Bridge Board Plus [77724]
Brand: Hard Kernel
Product Code: USB3.0 to SATA Bridge Board Plus
Availability: In Stock