The KKSB Odroid C4 case is an effective solution for those that are looking for a case that can both protect and also be mounted in space-friendly locations..
This case has an optional DIN rail clip with it that will allow you to attach the board and case on to a DIN rail so it can be kept handily out of the way, yet still offer perfect functionality..
The case features localised cut-outs for the MicroSD, the USB ports, an Ethernet port, HDMI, an Audio Jack, IR sensor, and the GPIO Ribbon. Both sections of the unit are made from aluminium, with extended vents for air movement that are further complimented by an all-Black finish.
There is a fan attached to the case, where we would recommend this can be connected to the C4 board's GPIO pins 4 and 6 (Red connection to Pin 4 and Black connection to Pin 6) as shown in the image below: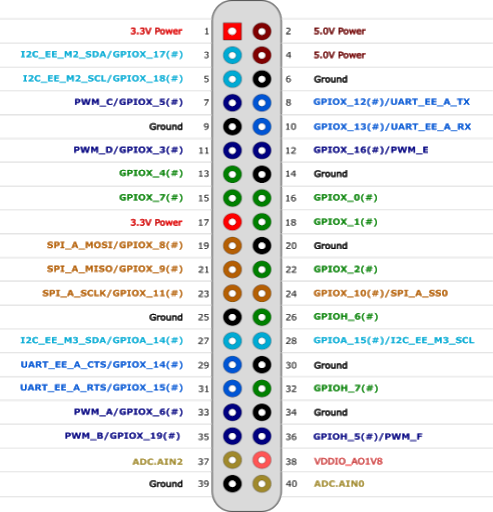 ODROID C4 Metal Case [77540]
Brand: Hard Kernel
Product Code: C4 Metal Case
Availability: In Stock