Designed specifically for the Odroid M1S board, the Vu8S 8" MIPI LCD allows you to connect this LED panel directly to the mainboard of the Odroid M1S
The four-lane MIPI-DSI port can be directly connected to a LCD panel.

A 8inch 800×1280 wide viewing angle LCD and capacitive multi-touch screen is pre-assembled.

The ODROID-Vu8S is dedicated to ODROID-M1S. It can only be used via a MIPI DSI Connector (J7) on M1S.

The I type Bracket boards are required to dock Vu8S to assembled ODROID-M1S with case.


To setup the device, please click here to access the Wiki information.


Package Includes:-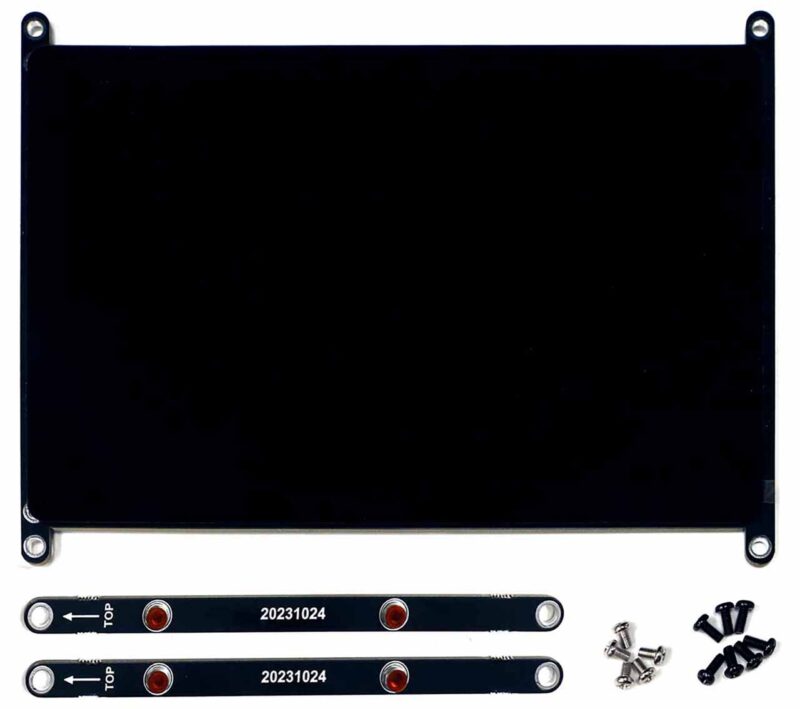 A. Assembled 8inch TFT LCD + multi touch screen * 1EA
B. M3 x 40(BLACK) Support * 3EA including a spare part
C. M3 x 7(BLACK) Bolt * 7EA including a spare part
D. M3 x 5(SILVER) Bolt* 5EA including a spare part
E. Vu8S LCD Frame Board for M1S * 1EA
F. Vu8S I form Bracket Board for M1S * 2EA
Specifications:-


8-inch TFT-LCD

Portrait 800(H) x 1280(V) pixels

hardware native resolution

Mechanical Dimensions : 202(W) x 153.0(H)

Viewable screen size : 172.224 x 107.64 mm (active area)

5 finger capacitive touch input

Power consumption : 2.4W ± 10% (100% duty cycle)
Vu8S 8" MIPI LCD for M1S [10005]
Brand: Hard Kernel
Product Code: Vu8S 8" MIPI LCD for M1S [10005]
Availability: In Stock
Tags: Vu8S 8" MIPI LCD for M1S