**ODROID-N2 including Black Plastic Case, OpenMediaVault 32GB eMMC and RTC Battery.

FULLY ASSEMBLED

.**



***NOTE - THIS VERSION HAS NO HDMI OUTPUT OR USB CONNECTIONS***
Openmediavault is a next generation network attached storage (NAS) solution based on Debian Linux. It contains services like SSH, (S)FTP, SMB/CIFS, DAAP media server, RSync, BitTorrent client and many more. Thanks to the modular design of the framework it can be enhanced via plugins.
Openmediavault is primarily designed to be used in small offices or home offices, but is not limited to those scenarios. It is a simple and easy to use out-of-the-box solution that will allow everyone to install and administrate a Network Attached Storage without deeper knowledge.




What's in the bundle?


ODROID N2 (Original Release Version)

32GB eMMC storage with Home Assistant pre-installed
RTC backup battery
Power adapter (12V/2A)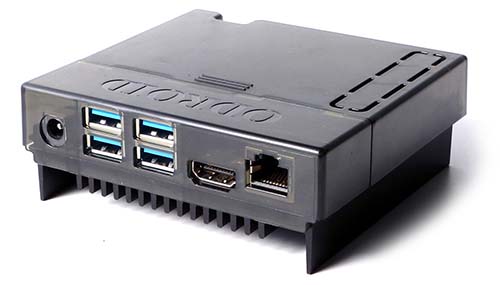 Odroid N2 ** HeadlessOpenMediaVault Edition - No USB / HDMI Connections**
Brand: Hard Kernel
Product Code: Odroid N2 Headless OpenMediaVault Unit - No USB/HDMI Connection
Availability: In Stock
95.22€

Ex Tax: 79.35€

---

10 or more 85.55€