The RG350M is a handheld retro games console compatible with a great many different retro videogaming systems.
The RG350M is an upgraded version of the best selling original RG350 (released in the later half of 2019), and features the same JZ4770 Dual Core processor running up to 1.0Ghz with DDR2 512MB RAM. It uses the OpenDingux operating system and is capable of running a great many of the popular retro gaming systems from the 1970's up to the 2000's.


Preinstalled Emulators:-
PlayStation 2, Capcom CPS1, Capcom CPS2, Final Burn Alpha, NEO-GEO, NEO-GEO Pocket, Gameboy Advance, Gameboy Colour, Gameboy, Super Famicom, Famicom, Megadrive, SEGA Master System, Game Gear, Handy, MSX, PC Engine, Wonderswan Color, Pokemon Mini


The first thing to note is the premium look and feel of the device. It features an Aluminium Alloy casing available in Matte Black, and the onboard LED display is protected by a Zero Distance OCA toughened glass cover.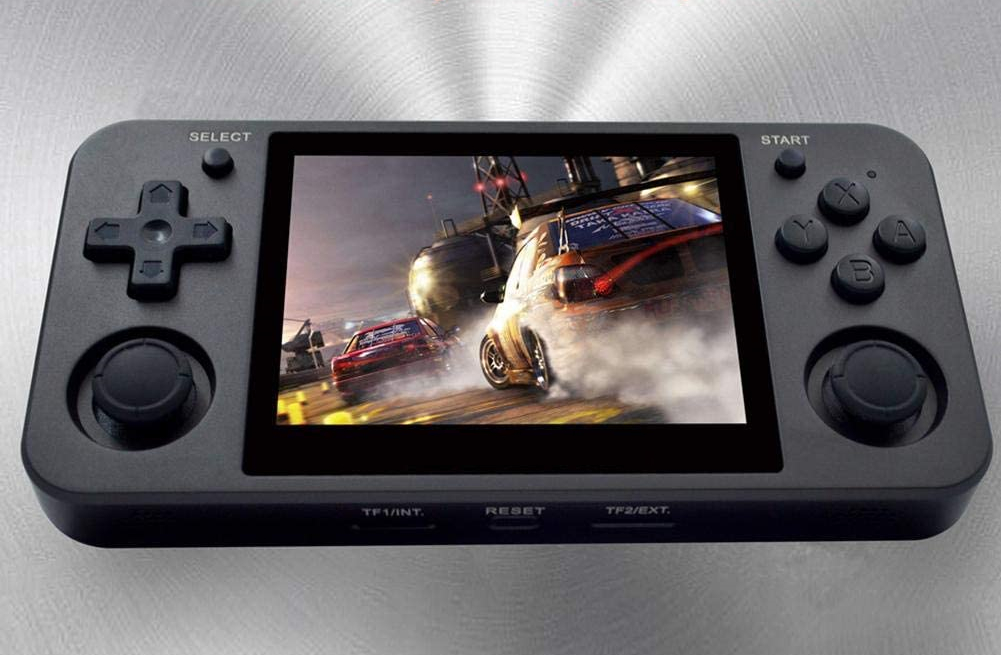 This houses a 3.5" screen is a full IPS panel running at 640x480 resolution, an upgrade from the previous version (which had a 320x240 panel). The higher resolution means that retro games on older systems can be upscaled for improved visuals. And for the systems that run at higher resolutions, the visuals will not be squashed and make text easier to read for example.
The new case design features two external card slots supporting up to 256GB Micro SD cards. The first is for the operating system, meaning firmware and such can be updated easily and quickly. The second can be used for additional storage for ROMS / programs of your choice.
The location of the D-Pad and left analogue stick have changed position and are now lower profile than in the previous build.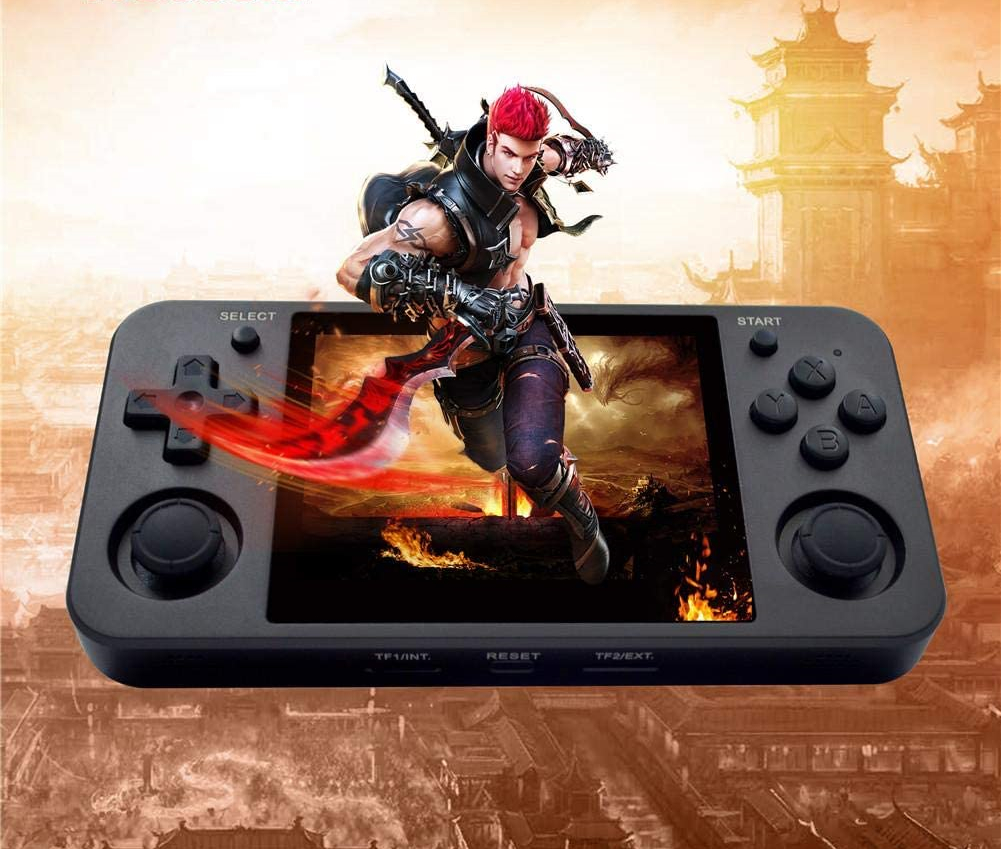 RM RG350M - Retro Gaming Console (Matte Black) [90000]
Brand: Liymo
Product Code: RG350M
Availability: Pre-Order